Judge Mayer warns Rich to stay away from alcohol while working in West River cafe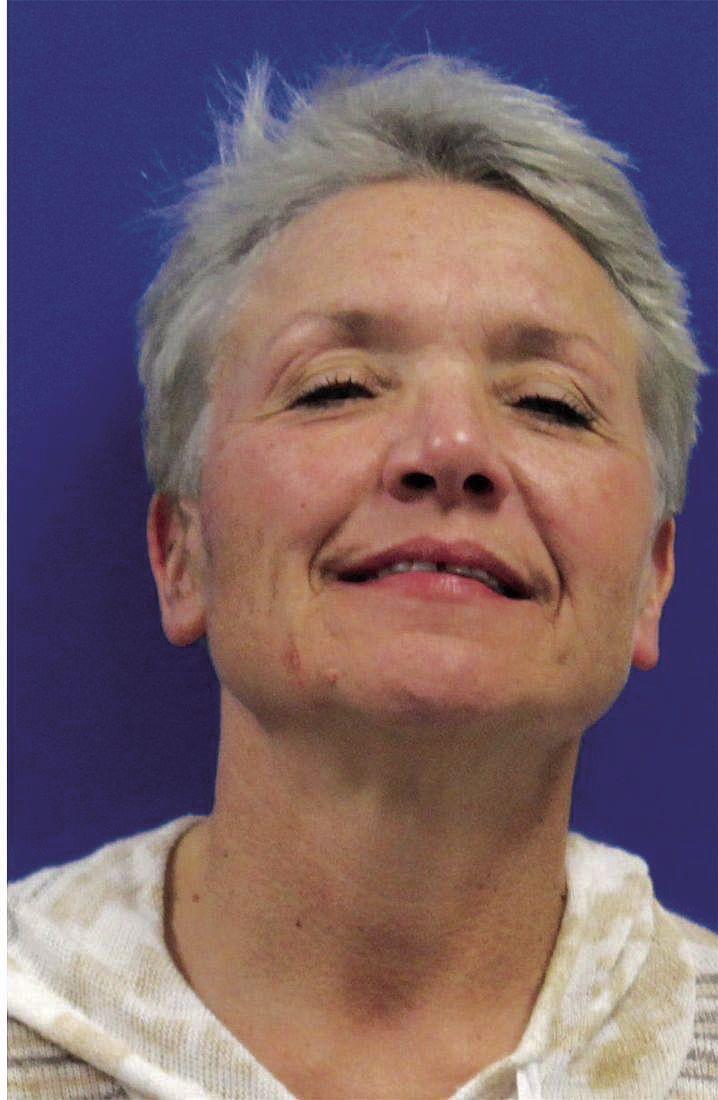 Kimberly Rich, the Pierre woman facing possibly many years in prison for her latest arrest on drug charges, appeared in state court Tuesday in Pierre in a rather uncommon case. Her attorney, Tara Adamski, told the new state Circuit Judge Bridget Mayer that she wanted her to see that Rich is following the orders of now-retired Judge John Brown, who released her, pending trial, to the custody of a West River rancher this spring who is a sort of patron to Rich.
Clark Blake brought Rich to court on Tuesday and sat with her in the gallery awaiting her hearing before Judge Mayer.
Rich, who turned 54 this month, is charged with several felony counts of illegal drug use and burglary stemming from her arrest last summer in Pierre. Because of her long criminal record that involves stretches in jail and in the state prison, the possible sentences for her new charges are "enhanced," under state guidelines so that she faces, in theory, a possible sentence of around 100 years in prison.
There's little chance that would happen, but Rich could see a pretty serious sentence. Blake told the Capital Journal this spring he's known Rich for 20 years or more and she is a good person who has had long trouble with meth.
In a somewhat unusual move, Judge Brown this spring allowed Rich to be released to Blake's custody. Usually it's family members who take on such custody of a defendant.
Blake told the Capital Journal he knows Rich's family and that she can do well if she gets the right help.
Blake has done that with other people facing charges in court, say those who know him.
Rich is a hard worker who can do farm and ranch work as well as house-cleaning and he's hired her in the past, Blake said.
Judge Brown, who recently retired, hails from Harding County and told Rich in court in mid-May that he knows Blake and his cafe and bar.
"I think he will keep an eye on you."
On Tuesday, Blake brought Rich to court — it's about 250 miles from his place to Pierre — for the "status hearing." There had been some complaints about Rich, it came out in court on Tuesday.
Tara Adamski told Mayer that Rich has been working in the cafe and bar that Blake owns about 70 miles north of Belle Fourche in the far northwest corner of the state.
Judge Brown had ordered Rich to follow basic conditions of release from bond or jail for defendants awaiting trial or other disposition of a case. A main one nearly always is to avoid alcohol and stay out of bars.
But Blake's cafe in Harding County has a small bar at one end, open to the cafe, and Rich has been cleaning the place, Adamski told Mayer. There has been some concern that Rich has been serving alcohol, Adamski said. "She has not tended bar and does not intend to tend bar," Adamski said.
But Rich would like to make sure it's OK for her to clean in the cafe and bar after hours, Adamski said.
Mayer told Rich that she wondered about Rich being in the cafe and bar after hours, alone.
"I don't want you to have any temptation," Mayer said.
There's no guarantee Rich can't get into more trouble with drugs and alcohol "just because you are in the middle of nowhere," Mayer said.
Rich assured Mayer she was working hard and staying sober and drug-free.
"I have several eyes that watch me," Rich said half turning to acknowledge Blake sitting in the gallery. "I would like to say I'm doing great."
But she said she wants to help her boss in the small establishment that has only "seven or 10 tables,' Rich said. "They have a hard time finding help."
Rich said she's there to help out the waitresses when it gets busy and the line between the cafe and the bar area is permeable, like in many small town establishments.
"Some people in the cafe order a beer with a steak," Rich said.
She doesn't want to get in trouble by being around alcohol being served in the cafe, seemed to be Rich's concern to Judge Mayer.
The local sheriff has stopped in to check on her and make sure things are going well, Rich said.
Hughes County State's Attorney Roxanne Hammond told Mayer that the sheriff had called her office, concerned about customers reporting that Rich was serving alcohol in Blake's cafe and bar.
Judge Mayer said she wanted to "just make it clear: We are not serving alcohol. I have no problem with you cleaning the bar (after hours) but I want someone there so there's no temptation"
Mayer said it would be OK "if someone is there and you are working the cafe side . . . I don't want you back behind the bar serving. . If people call the sheriff with allegations of that again, I won't hesitate to revoke your bond."
Judge Mayer pointed to Blake in the back of the courtroom.
"Are you willing to do that?"
Blake murmured assent and nodded.
Adamski has said she's working with Hammond to get a plea agreement hammered out.
Mayer asked her if that could be done in couple of weeks or so. When Adamski said that should work, Mayer set Rich's next court date for July 23.
Rich left the courthouse with Blake to go back West River.
On the social media page for Blake's cafe was an announcement that it was closed Monday and Tuesday this week and would re-open the morning of Wednesday, June 26.