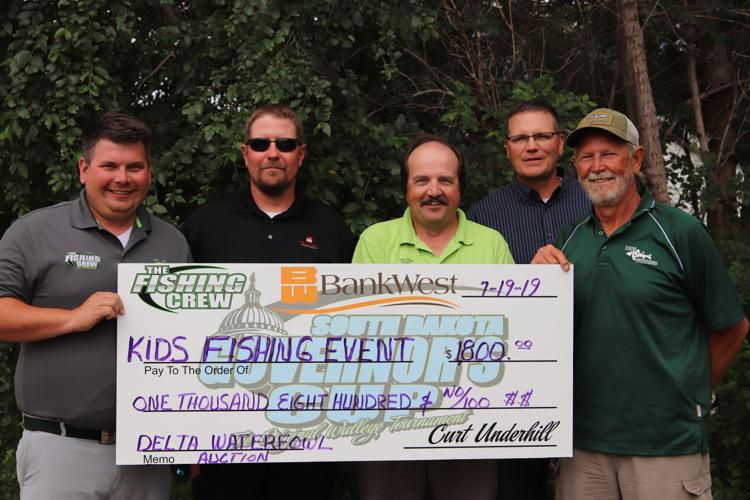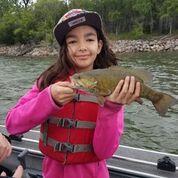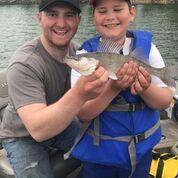 John Cooper, Paul Lepisto, Bill Englehart, Todd Tedrow, Curt Underhill and Greg Goodman beamed, deservedly proud, as they shared information about the success of their latest Kids Fishing Event, held earlier this summer, the eighth annual event of its kind.
The Kids Fishing Event, focused on ages 6 — 18, got kids and some parents in a boat on the waters of Lake Sharpe for a day's fishing, something many of them had never experienced before, said Cooper, a retired U.S. Fish and Wildlife conservation officer.
During the last eight years, the Kids Fishing Event has given some 800 kids a chance to experience the outdoors, many for the first time, said Lepisto, Regional Conservation Coordinator for the Issac Walton League.
What started the event was the realization that many kids — even here in outdoors-rich Pierre — never get a chance to experience the outdoors, including fishing, Cooper said.
In 2011, Doug Iverson, Kenny Steiner, John Heinz, and Cooper came together to kick the program off.
Cooper cited Richard Louv's 2005 book, "Last Child in the Woods: Saving Our Children from Nature-Deficit Disorder," as one inspiration for beginning the effort. The book describes the human costs of alienation from nature experienced in modern society. Too many kids today spend more time looking at screens of some sort rather than experiencing first-hand the outdoors, the group agreed. Their aim is to offer kids the real deal: hands-on outdoor adventures.
Lepisto, Cooper and Englehart talked about how they'd been introduced to the outdoors — through family members or a mentor of some sort — and noted how this kind of mentorship seems to be dying out in modern society. With both parents working, with more single moms, with today's busy lifestyles, with so many other kid activities like sports siphoning off time, it's simply tough to get kids outdoors the way they knew.
During the last eight years, the effort has grown, the group agreed — especially with the help of Underhill and Goodman, from Delta Waterfowl, and the Issac Walton League providing funding to continue the effort. Underhill is also connected to the South Dakota Governor's Cup walleye fishing tournament.
For example, Delta Waterfowl's local chapter, "Fowled Up," provided $1,000 for this year's event, then offered a Henry Rifle Golden Boy, engraved on both sides of the action with Kids Fishing Event logos, to be raffled off at Delta Waterfowl's banquet. This raised $1,800 to fund next year's event.
Both Goodman and Underhill emphasized that Delta Waterfowl is very, very interested in getting kids outdoors and can provide funding for programs like the Kids Fishing Event.
Other contributors and sponsors included fishing tackle manufacturers like Berkley and Quantum; Runnings, always a big help said Cooper; and local merchants including The Ramkota, Cowboy County convenience stores; also SD Game, Fish and Parks, the city of Pierre and the U.S. Army Corps of Engineers.
The boats for the event were donated and run by local anglers who captained the kids into fishing hotspots. So long as they were catching fish, it didn't matter whether those fish were crappies, white bass, walleyes or catfish, Cooper said. Lepisto chuckled at how the captains shared where they'd found fish on the lake during lunch break, something hardcore anglers fishing for themselves rarely do.
And the kids went home with free fishing tackle, got to shoot BB guns at an indoor range courtesy of the National Wild Turkey Federation, had a good lunch.
Cooper lauded the "spirit of the community" for helping to perpetuate this effort and talked about how Pierre's quality of life is enhanced by having so much high quality nature available so close.
He said the success of the Kids Fishing Event was best represented by how kids who were beginning anglers just eight years ago have returned to the program to serve as boat captains or just to help out. That's the effort coming full circle, getting people hooked — literally — on the outdoors.