Friday ceremony swears in 122 new citizens
Eighty-eight-year-old Nant Bwa had one final wish for her long life — gaining her U.S. citizenship. And on Friday, she made it happen.
A Burmese refugee, who along with her husband fled from their war-torn village before coming to Huron in 2014, Bwa wanted both to earn their U.S. citizenship.
Her husband died two years ago at age 96, but Bwa took her oath on Friday as a new U.S. citizen during a naturalization ceremony in Fort Pierre.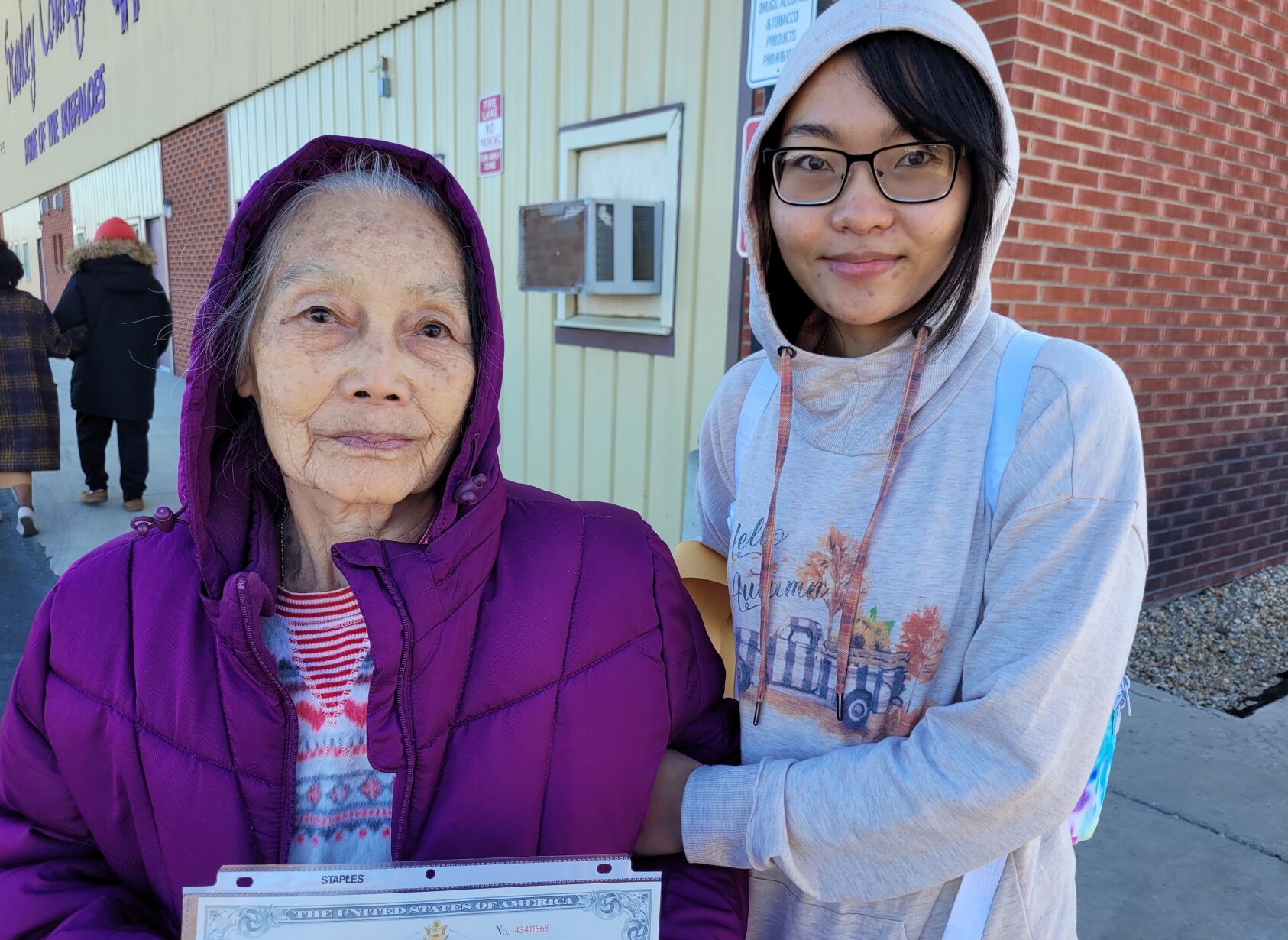 "She wanted to be part of the United States," Nant Chaw said for her grandmother, who speaks very little English.
The U.S. Citizenship and Immigration Services and District Court of South Dakota conducted the hour-long ceremony at Parkview Auditorium, with 122 residents from across the state taking the oath of citizenship, including Shane De Lange of Pierre.
De Lange came to the area from South Africa eight years ago on an agriculture visa to work during Pierre's 10-month harvest season. After meeting the former Carrie Lynn Rieger, a Pierre native, De Lange never left.
The couple wed on Sept. 6, 2016, and he got his Green Card, which allowed him to permanently live and work in the United States. It cost Shane De Lange $10,000 to $15,000 and six years to earn his citizenship.
"It's a strenuous process, but it's worth every penny," Carrie De Lange, 32, said prior to the ceremony. "It's worth every moment."
Employed as a Hughes County road worker, Shane De Lange, 30, has grown to love Pierre and the United States.
"The people, the country, you have hunting and fishing," he said. You can't beat that. You have a river running through town. That's really great."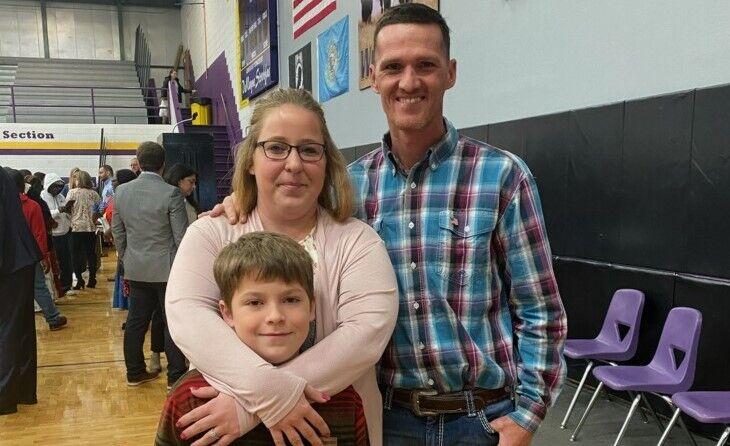 New U.S. citizen Sarah Groves, 35, from Australia was happy to join her U.S. citizen husband and two children. Groves met her husband, Stephen Groves, in Nepal. She moved to New York for her husband's schooling and then South Dakota, where he is a journalist with The Associated Press.
U.S. Magistrate Judge Mark Moreno served as the emcee.
"I'm proud to welcome you to the great American family," Moreno told the group. "You have courageously come to America and South Dakota and have earned the most prized possession of any in the world. Our country and family embraces you with open arms."
Fort Pierre Mayor Gloria Hanson called her community a melting pot.
"Every single one of us is here because of our ancestors," Hanson said. "I am a lifetime citizen of South Dakota and can't imagine living anywhere else. South Dakota isn't perfect, but it's a great place to live and have a family."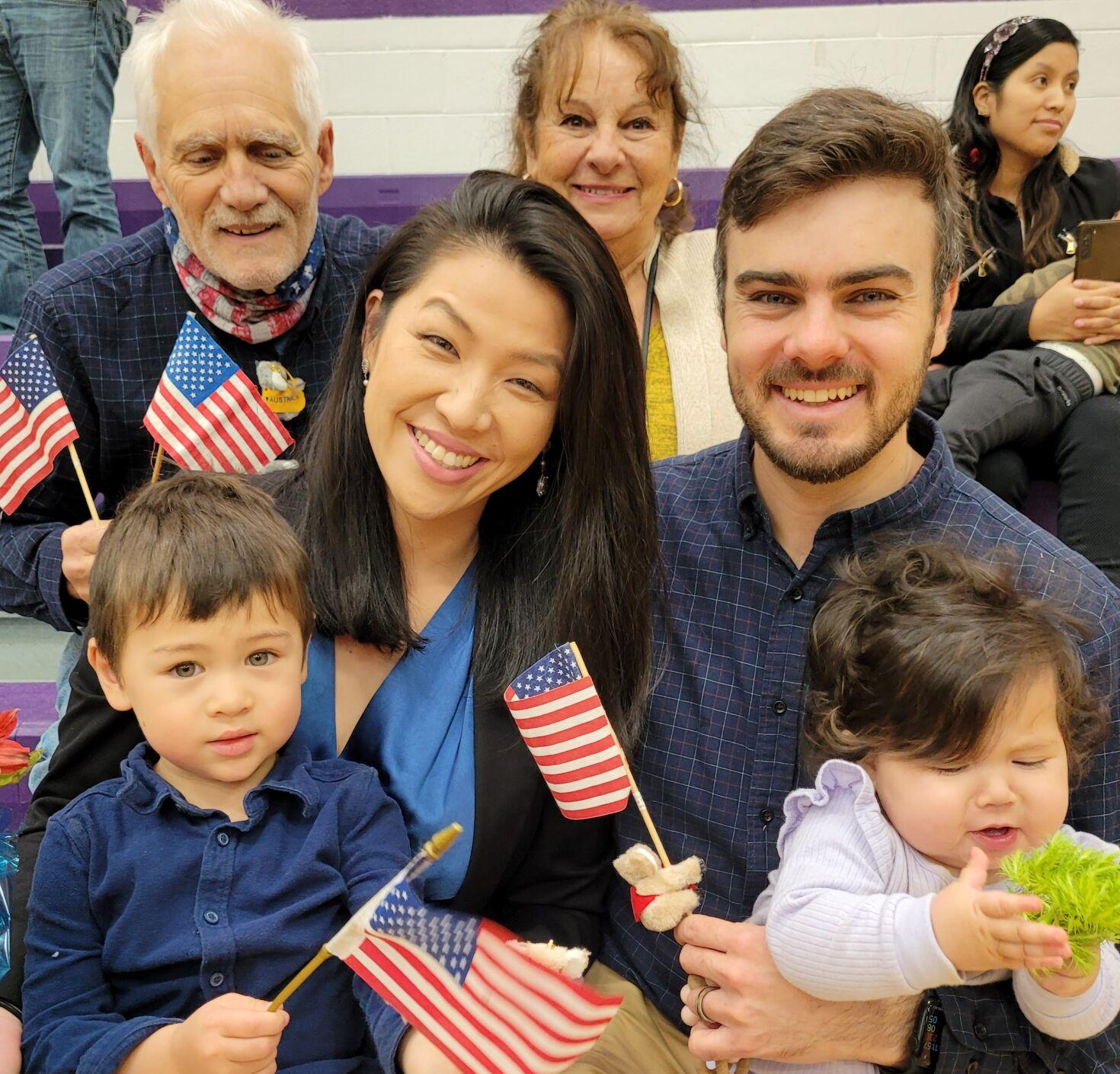 Keynote speaker Rosa Iverson of Pierre, who immigrated from Honduras in 1989, reminded the new citizens that the journey doesn't end here.
"It's just the beginning of a new chapter in your life," Iverson said. "You made the hard decision and charted a new course to learn English, history and pass the naturalization test. You have chosen to begin a new life. To renounce your former citizenship was not an easy decision."
The citizenship candidates are originally from Australia, Bhutan, Brazil, Burma, Burundi, Canada, China, Cambodia, Cameroon, Colombia, Congo (Brazzaville), Congo (Kinshasa), Cuba, Dominican Republic, El Salvador, Ethiopia, Eritrea, Guatemala, India, Japan, Jordan, Kenya, Laos, Lebanon, Liberia, Mexico, Morocco, Nepal, Norway, Pakistan, Peru, the Philippines, Russia, Serbia, Somalia, South Africa, South Sudan, Sudan, Thailand, Turkey, the United Kingdom, Ukraine, Vietnam and Zambia.
They live in Aberdeen, Armour, Big Stone City, Brandon, Brookings, De Smet, Huron, Mitchell, North Sioux City, Sioux Falls, Tabor, Tea, Vermillion and Yankton.
USCIS often participates in naturalization ceremonies at museums, schools, libraries and other notable locations to celebrate the conclusion of an immigrant's journey to citizenship and honor the commitment they've shown along the way.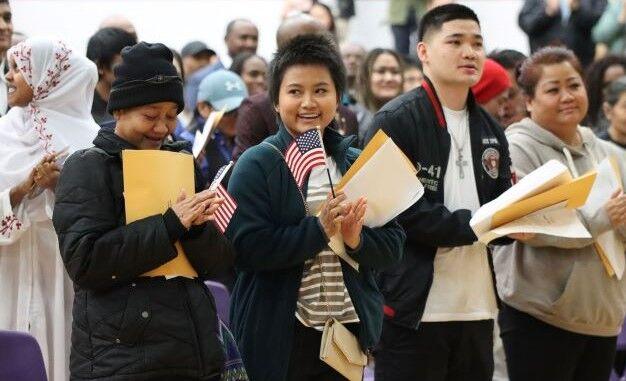 Gwen Albers | 605-224-7301, ext. 107