The United States this week reached 500,000 reported deaths attributed all or in part to coronavirus. The toll has left a deep mark on medical workers, the unemployed and kids who can't go to school in person.
But amid all the grief is another victim that doesn't get nearly the attention — the grieving process itself.
"(The pandemic) changed the way people have to grieve," says Scott Isburg, owner of Isburg Funeral Home in Pierre. "Typically, there are a lot of resources and support — food brought to the home, a funeral, visitation and hugs. That hasn't been there."
People sharing stories is part of the grieving and healing process Isburg says, and much of that went away over the past year.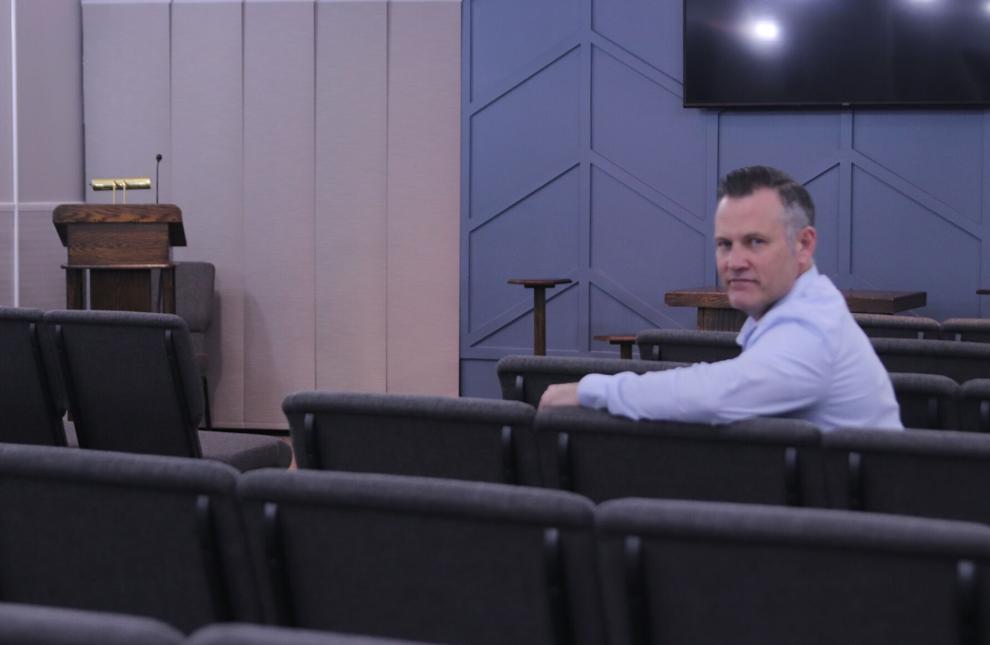 Funerals were put on hold or limited to close family; visitation was out along with large gatherings.
"For me, that has been the biggest struggle as a funeral director," Isburg says. "We do all we can to help families go through one of the, if not the most, difficult time of their lives… (but now) you're not getting the same amount of support as you have in years past."
He says about 90 percent of funerals they do are live-streamed today; before the pandemic, it was about 50 percent. While an option, it's no substitute for being there.
Isburg says business has been about the same during the pandemic as in years past other than November, when the state saw a huge spike in virus cases. Business doubled that month when the seven-day average saw 1,458 virus cases per day in South Dakota. That has since dropped dramatically. The seven-day average ending Saturday was 137. In Hughes County, the most recent 14-day trend saw fewer than five cases per day. In Stanley County, it was less than one.
Mary and Scott Gibson are third-generation owners of Pierre Monument Co., part of Family Memorials by Gibson, which operates in five South Dakota cities.
Business has exploded, but Mary Gibson says that comes with a cost.
"We have been extremely busy, so busy that our suppliers are out of stock," she said last week. "A lot of people don't have the virus but they're worried they or their spouse will get it so they're buying stones ahead of time."
She didn't have exact numbers, "but we've seen a spike in business."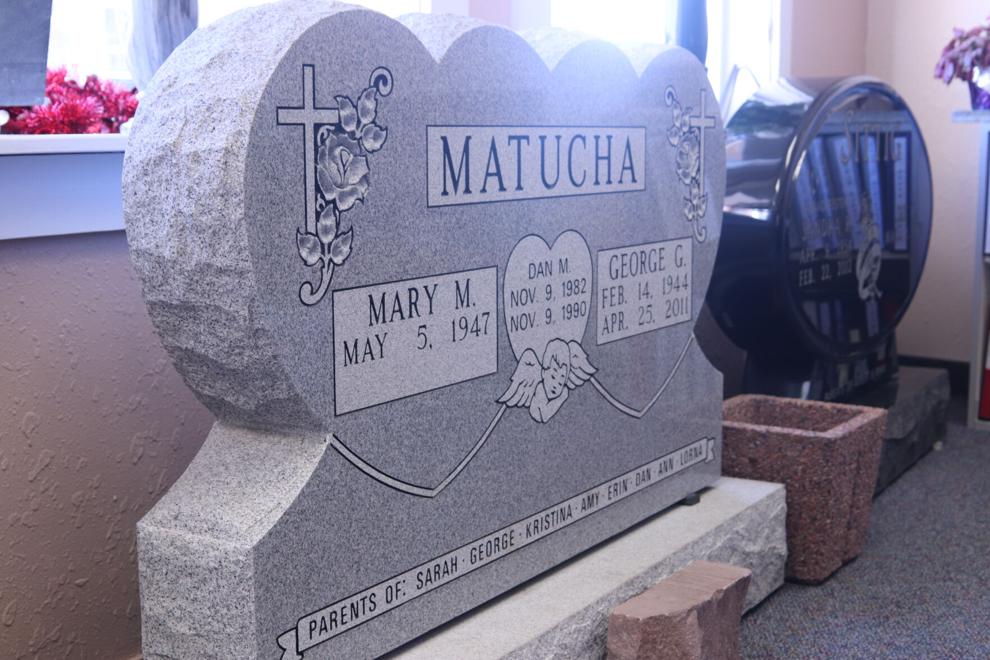 December and January, typically slow months, have seen a lot of traffic.
"It's a fortunate thing for us because we've been busy. But unfortunate because we know these people," she said. "South Dakota is small, it doesn't take long before you know people."
While some people will plan ahead to make things easier for their families when the time comes, it's happening more now, she says.
"They're worried and want to take care of their spouse," she says. "They go to funerals and are nervous."
Getting a grave marker could mean a longer wait because of the virus. They have more than 500 stones in stock but a special order could mean a typical wait of four to six months stretches to six to 10. It's all about supply and labor.
Granite comes from all over the world because of the color differences. If a country is having its own struggle with the virus and workers can't do their jobs, it means delays. It's the same at home.
If Gibson's shop has somebody come down with the virus, "all those people are going home for two weeks. That delays the process."
Their robust inventory means that if somebody is happy with what they have in stock, a stone could be delivered in three or four months, weather permitting.
"Our turn-around is pretty fast," she said, and customers have been understanding.
While many businesses have laid off workers because of the pandemic, Gibson has made a couple of hires. Another benefit of a strong demand: They have 35 employees and when some have had to quarantine, they've still been paid, she says.
"We're going to have a stellar year, but because we know a lot of these people it has been difficult."
Randy Schumacher, owner of Capital City Monuments, said most of the difference for him has been more people calling instead of coming in. He said he has had no slowdowns and business is what it has always been.
Eileen Herrin knows what it's like to struggle with grief. She lost her husband four years ago and today co-leads a grief support group in Pierre with Carolyn Guhin.
She said COVID-19 has made a difficult process even more so.
"There is a lot of anger and sadness as a result of that," she said of delayed or downsized funerals. "Funerals are about getting together and celebrating a life, and family and friends and hugging, and that was not available to them."
The women led a 13-week GriefShare group that met September through December; they will lead the same course again starting Thursday night.
GriefShare is scripture-based, confidential and meets in person, though there is an option to tie in by Zoom.
"Grief is not a new concept but it's so much harder when you're alone, when you can't share it with somebody," she says. "We need to have as much time as we need to share our stories and be present in our grief."
The group watches a 40-minute video together then talk and share stories. Mostly they are there for each other, Herrin says.
"It allows people to form a community."
For information on the class, go to griefshare.org and type in your ZIP code. Or show up at 6 p.m. Thursday at Saints Peter and Paul Catholic Church, 304 N. Euclid Ave.
"Sometimes people are nervous to come," Herrin says. "The first time is hard."
Isburg is seeing more churches easing up on large-group gatherings and funerals going "pretty much back to things being a little more public" — with social distancing and masks often a part of it.
Like Gibson, he has seen an uptick in people making pre-arrangements.
"COVID has made us all think about how delicate your life can be," he says. "People have seen the news and see fairly healthy people, sometime in a matter of weeks, lose their lives. Whereas in the past those people in that age group may have never thought once about passing away."