Look up at the light poles above Dakota Avenue and S. Pierre Street in Pierre. Displayed there are pictures of current active duty service members from around Hughes County.
These honors are the ongoing results of the Active Duty Banner Program, sponsored by the American Legion Post 20, Fort Pierre.
During the posting of each new banner, a Color Guard squad, led by American Legion 20 Commander Kim Hallock, proceeds smartly in step to each pole. With a representative family member or members to receive the plaque, Hallock greets, thanks and sharply salutes the family for their sacrifice and the service members' commitment to the country's armed forces.
There are Marines, Air Force, Army, Navy and Coast Guard shown in the banner program.
On Oct. 9, on his short march, Hallock first presented two plaques to the same family. The Boococks, from Pierre, represented by a cousin, Sara, and a great uncle, Mike, stood in the pre-snow mist swirling through the crisp South Dakota air to accept a plaque for Ty Larson and Courtney Larson, both current active duty Army soldiers.
Next Hallock presented a plaque to Anelle Becker for her husband's service. Becker was accompanied by her two daughters, Tanaysha and Tasheena, and Becker's two sisters Marcella Marco and Cecella Johnson.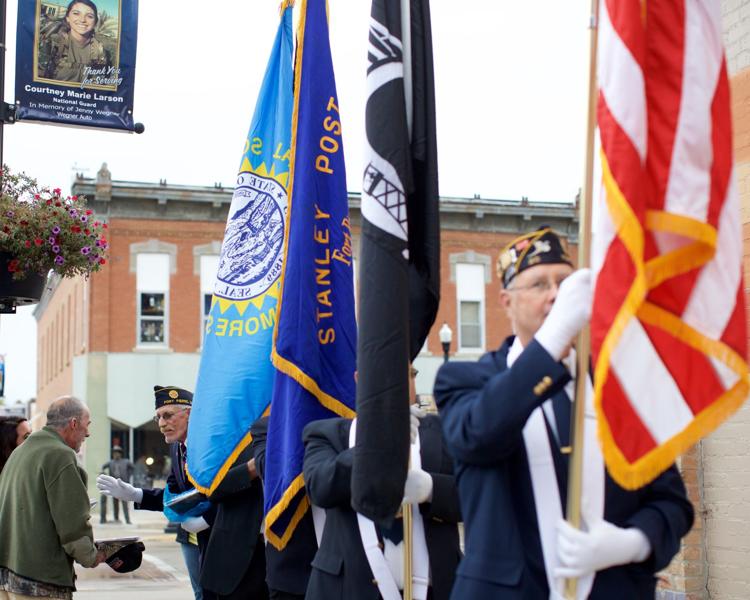 Becker's husband entered the Army just three months ago in July.
At no cost to Pierre, sponsors are often done by the family member left at home in the Pierre area, but anyone can sponsor a sign for a current active duty service member, according to Vickie Samuelson, one of the volunteers leading the program. She is also a mother of an Marine, no longer on active duty.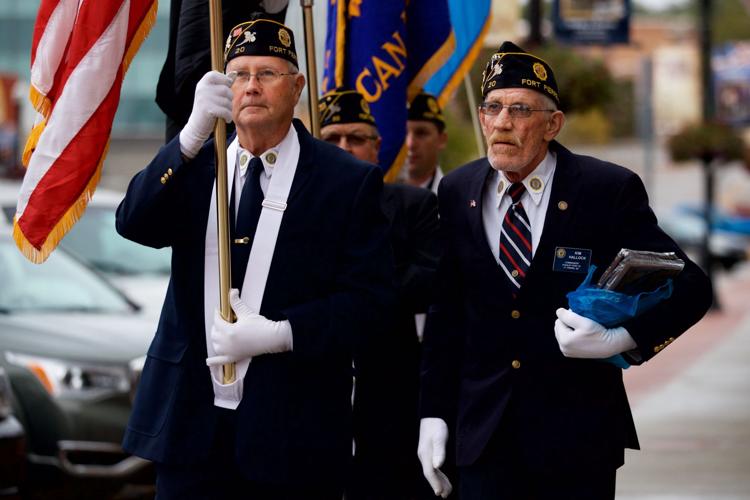 The banners hang for one year before being re-assessed, since the honoree could be still in active duty or out. If the service member is still serving, the family, or sponsor, can choose to leave the banner up.