An annual horseback ride honoring missing and murdered indigenous women and the 19th-century exiles to the Crow Creek Indian Reservation ended Friday with a visit to the South Dakota State Capitol and Farm Island Recreation Area east of downtown Pierre.
The ride returned this year from a COVID-related hiatus in 2020. It began seven years ago, by organizer Jim Hallum's count, as a way to honor the Dakota people exiled to the Crow Creek reservation after the 1862 Sioux Uprising, with 300 children among them who died in their first year on the reservation.
Riders left Santee, a village on the Santee Sioux Reservation of Northeastern Nebraska, on May 25, and arrived at Fort Thompson on Tuesday before venturing to Pierre.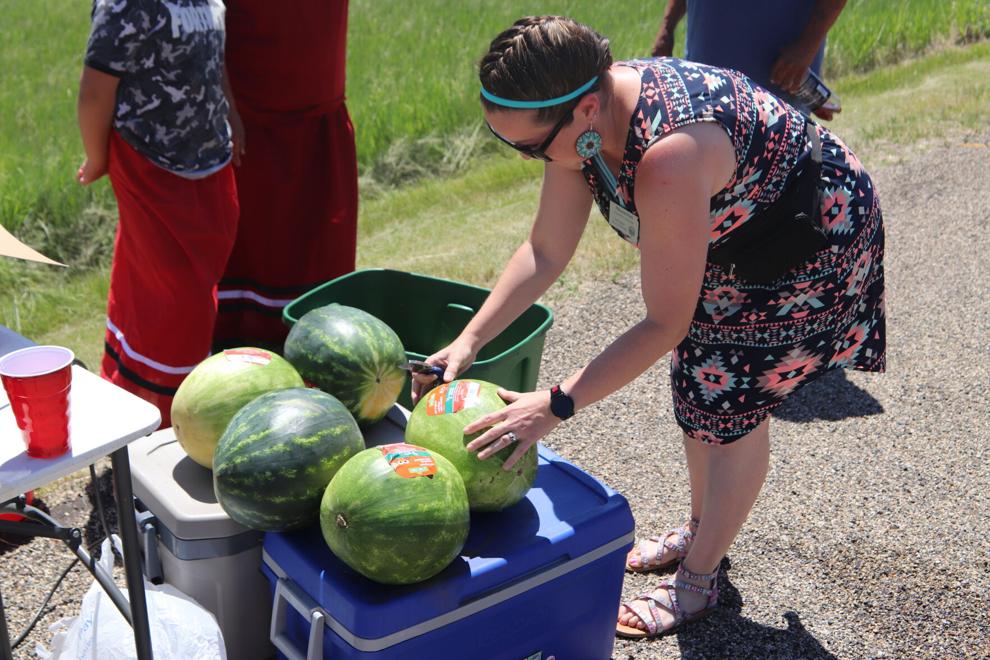 "We did this whole route from Santee to here, and we honored the women there, our grandmothers, and we remembered those children that are still buried there," Hallum said. "We don't know where they're buried – they're scattered in the hills."
The Crow Creek exile came after 38 Dakota men were executed at Mankato, Minnesota, on Dec. 26, 1862, the largest mass execution in United States history.
"We wanted to honor them, those mothers," Hallum said. "Because those mothers had to do everything and anything to try to save those babies. But they couldn't do it, they tried and they tried."
"These are all true stories," rider Wilfred Keeble said. "And the only way people are going to hear about them is if we do things like this to keep talking about it and keep bringing them up. Colonization is a really bad thing, and this country was founded on it."
Keeble told the Capital Journal he saw the ride as a way of reviving the old ways of his people.
"We've been subjected to colonization so much that we're doing it to ourselves," Keeble said. "Just riding, bringing back some of the old lifestyles that we had before the westward expansion came out this way, we're trying to revive some of these old ways."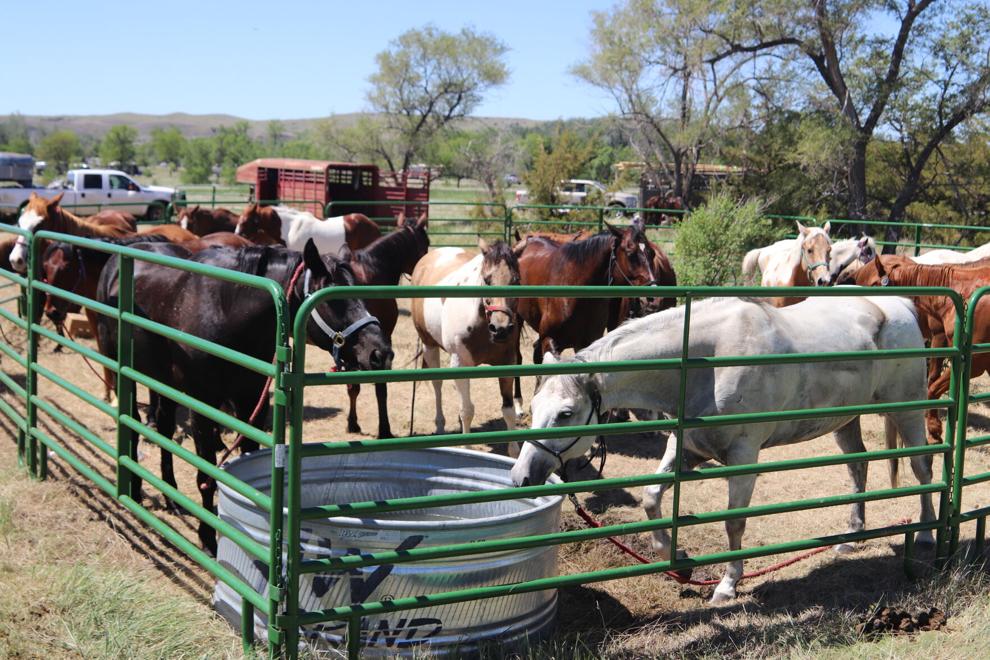 The South Dakota Missings Person Clearinghouse listed 113 missing people across the state as of Friday afternoon. Of those 113, about two-thirds had their race listed as "indigenous."
"We have some ideas of what we want to do," Hallum said. "The president, they all said they were going to do something about it, but they haven't done anything. Because we have to come up with our own funding to do it. There's no funding for that. But we have some ideas of what we want to do."
"It's not only women anymore," Leta Wise Spirit said. "It's girls, it's young boys, it's men, so we want people to know that we know that this is going on and we want the authorities, people in positions of power to help us. Help us find our relatives and bring them home."